Steel Shed Maintenance (2021 Update)
Steel Shed Maintenance
Steel Shed Maintenance might seem unnecessary. They' essentially look after themselves, right? Well, sort of. Some small input from yourself every now and then will add years of life to your shed. We'll also look at what's not covered with our warranty so that you're not left in the dark too, so this quick-read guide will help you keep your shed and all your stored goods in top-nick for the foreseeable. 
It's important to note that Steel Shed Maintenance is particularly important if you are in a coastal area. As noted in our Terms & Conditions, Steel Sheds' rust warranties are void on sheds in coastal areas, as coastal air will prematurely rot any shed, regardless of whether it is galvanised, coated in polyresin etc.  
Scratches should be dealt with immediately
Scratches or marks should be treated as soon as you se them. Even those that appear small can create weak spots in the shed's coating that can be exploited by the elements. Consistent rain would slowly eat into the scratch, eroding it away slowly, causing a bigger problem over time. Before you know it, you'd have rust on your hands.
While we do offer a Rust Perforation Warranty, it is voided if you've left a scratch, dent etc untreated. So don't leave any scratch as is. Get on it as soon as you can. 
How do you treat it? Fairly simply. Give the damaged area a good wash down first. Don't use a power hose (it may damage it further), but instead a simple dabbing down with a towel after a quick soapless sponge-wash should suffice. Once it's fully dry apply a clear sealant (e.g. EpoxyShield) to fortify the area. Make sure you've smoothed it out, so that there's no excess on the area that you've just sealed. Allow this to dry fully. Throw your eye over it a week or so later just to make sure it's looking good. If necessary 
Don't block up the Vents!
Steel Shed Maintenance needn't be difficult. It can be as simple as moving a box. 
We put vents in our shed for a good reason. I mean, sure they're clearly gorgeous, but they're also very important to keep the airflow going throughout the shed and prevent condensation from becoming an issue. For a full guide on condensation and insulating a steel shed, check out our guide here.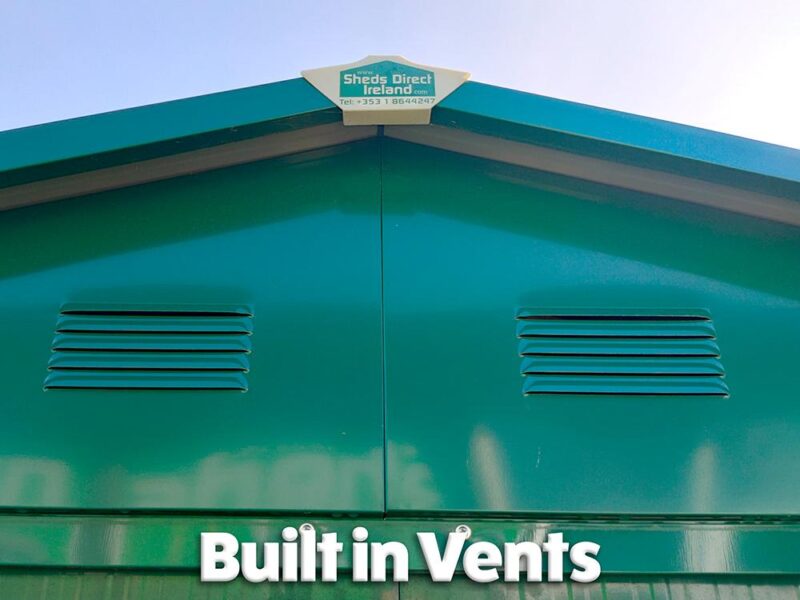 Condensation is a right auld bowsey. It's not great for the longterm life of any building, let alone a shed. The solution is simple – keep the vents clear of boxes or anything else that might prevent the air flow in and out. A damp-proof membrane is also a great benefit to any steel shed, however this will need to be under the base, not the shed for it to work correctly. If your base is already in place without one, there's little-to-no benefit just putting it under your shed. 
Clear Your Gutters!


All our Steel Sheds have gorgeous gutters with outlet spouts. They're great for preserving a building in a climate like ours. They take the sting our of the rain that's gathered on the roof and allow it to flow away from the walls of the shed, preventing damage. Perfect, right?
Well, if the gutters become blocked up, water will become stagnant and will sit in the same area rotting away, until they're cleared. Like a stowaway Tayto lodged in-between your back teeth, this isn't an issue if it's dealt with quickly. But if it's left to rot, you're in trouble. Check your gutters when you're passing every now and then (especially in Autumn) and make sure water is flowing out when it's raining. (And brush your teeth after eating crisps).
Check for Furry Friends
Your Shed is sheltered, it's warmer than the outside and it's got a nice air flow because of those lovely vents. It's a great spot for a hibernating creature, just like Flash the Tortoise. This 'little' guy caused panic when he went wandering until he found a cozy shed to bed down in (check out his story here, it's pretty fun).
I mean sure, Free Tortoise in your shed. Sounds fantastic. But "free family of rats": Considerably less fantastic. 
So keep pet food or paper in rugged containers and not loose on the floor, as these are delicious to rodents. Similarly, any clothing or fabrics should be in an air-tight container to prevent them from becoming bridal suites for the critters. And while Steel Sheds are resistant to most animals, if you leave the door open it's like inviting a vampire into your house. So make sure you lock up when your shed isn't in use.
Store Fuels Safely in your Steel Shed
Steel Shed maintenance can also include looking after what you have inside your shed, Many people use their shed to store Fuels. In fact, the HSA recommends not storing petrol or other fuel in the home, but in a shed instead. 
For the safety of your family, shed and the surrounding environment, it's advisable to be very careful with storing fuels. Remember to:
Keep them out of reach of children.
Store them away from direct sunlight.
Make sure the cap is on tightly and correctly.
Given adequate ventilation (another reason to not block up the vents!)
Check any stored fuels routinely. Look for animal gnawing points, spills, and check that the location it is stored is not in danger of heating up.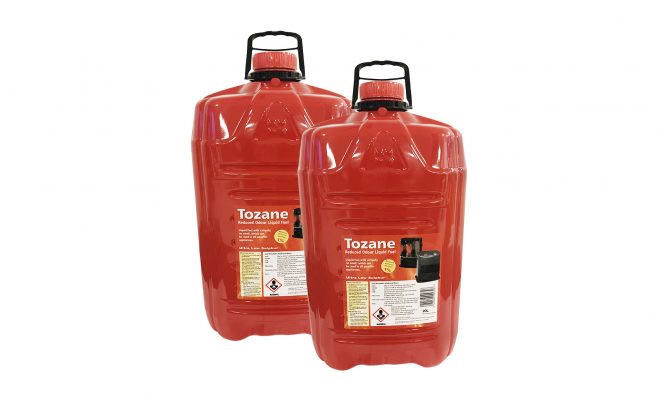 It is also advisable to correctly dispose of all fuels at the end of each season. Fuel stored for too long loses it's purity and becomes less efficient. Mixing fuels is never advised either. 
With the correct Steel Shed Maintenance, your Shed should last for years
If you follow all the above advise, there is no reason that your Steel Shed should not last for years. Most of the advise listed here is not time-heavy or physically demanding, so there's no reason to not heed it. 
We sell steel sheds that are built to last here at Sheds Direct Ireland. If your old one is beyond repair and you're in the market for a new one, why not check out our options below?



If you have any outstanding questions about steel shed maintenance, don't hesitate to call us at 01 8644247 or contact us via message on Facebook.