Description
Small Shelving Unit (2022 Edition)
The small shelving unit is a perfect addition to smaller sheds, offices  or even kitchens. It's super sturdy, easy to assembly and it has no sharp edges too! It's ideal for getting things up off your shed floor and maximising the space that you have available. Here it is in our smallest Classic-Range shed, the 4ft wide x 6ft Steel Shed.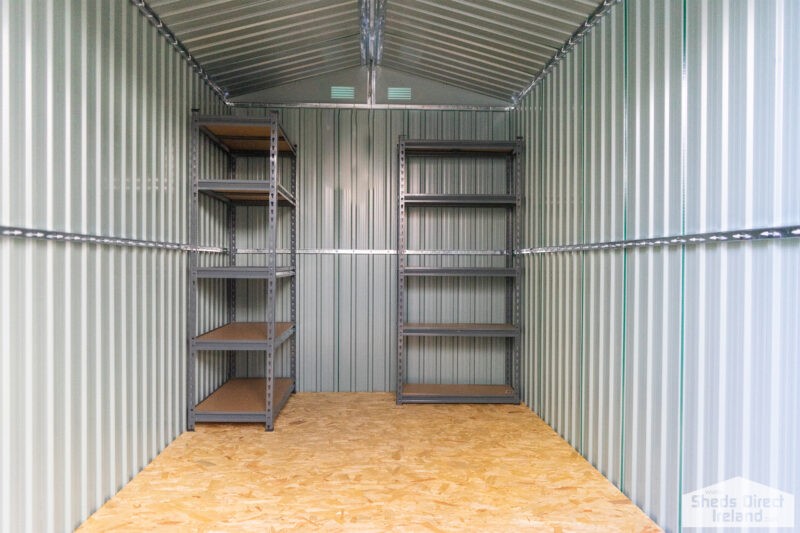 Description
The small heavy duty shelving from Sheds Direct has 5-tiers which are totally adjustable. You can choose to have the 5 tiers placed in any manner you want. Need to store a large item down low? Give it some room and place the other shelf tiers up high – or totally remove some if they're not needed. This shelving unit is made to suit your needs.
That said, we recommend having a low and high shelf to add extra stability to the unit, but this is purely advisory.
Dimensions
Dimensions are:
150cm (H) x 70cm (W) x 30cm (D)
4ft 11″ (H) x 2ft 3″ (W) x ≈12″ (D)
Weight Capacity
Each layer holds up to 265kg
Assembly Instructions
You can read the Assembly Instructions here, but these are fairly simple pieces of kit to assemble. Just connect up the ports as seen below and Bobs your Uncle.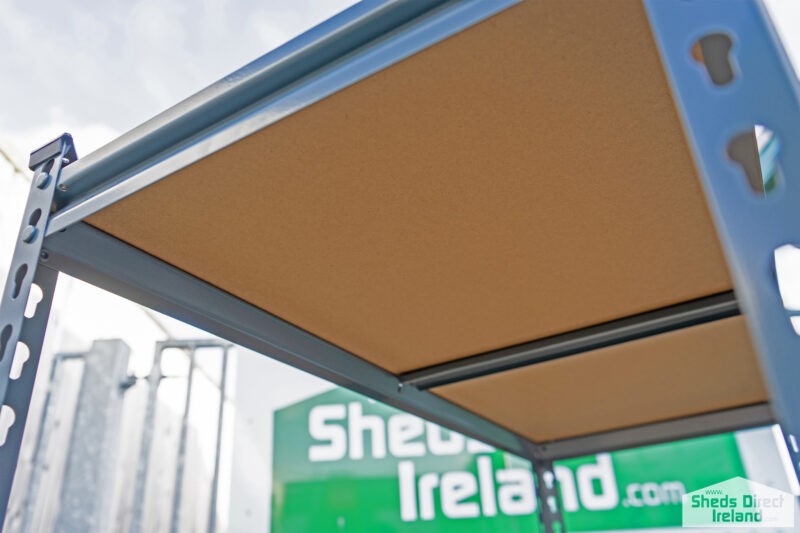 Other sizes
You can see the other shelving units available here.
Any questions?
If you can't find the answer to your question about this small shelving unit here, call us at 01 864 4247, send us a message on Facebook
Reviews (0)
Only logged in customers who have purchased this product may leave a review.