Description
Electric Lighter
Electric Lighters, also known as Plasma lighters or Arc lighters, are the lighter of the future. You don't need to worry about the dangers of matches in the home, your lighter blowing out in high winds or giving yourself claw-hand as you try and light those awkward to reach wicks.
Still not convinced?
Benefits of an Electric Lighter
Electric Lights have 4 major benefits over other fire starters.
Windproof
Rechargeable & Environmentally Friendly
Bendable
Windproof
Okay, this might not seem like the most important one to start on, but hear me out.
You're out in the garden, or you're on your balcony. It's a lovely night, but there's a nice breeze blowing in. You go to light your candle/cigarette/BBQ and oh no! The lighter is not having it. You're holding your candle/cigarette/BBQ close to your chest now, using your light jacket to shield yourself from the wind. You look stupid. You're a literal fire hazard to yourself. click. click. click. It's still not having it.
Guess what would have really helped here? Yeah. I know.
Electric Lighters care not for wind. Gail Platt is more concerning for one of these than Gale Force. Click once and let the evening continue.
Rechargeable & Environmentally Friendly
'You know that regular lighters can be refilled, right?'
Uh-huh, and when is the last time that you've done that? Standard Lighters are for all intents and purposes, disposable. For most people, the few cents you save refilling them isn't worth the hassle of actually doing so. Arc lighters require no such messing. To fill them up, simply recharge them. The included cable connects to the bottom and allows the lighter to get back to full power in no time.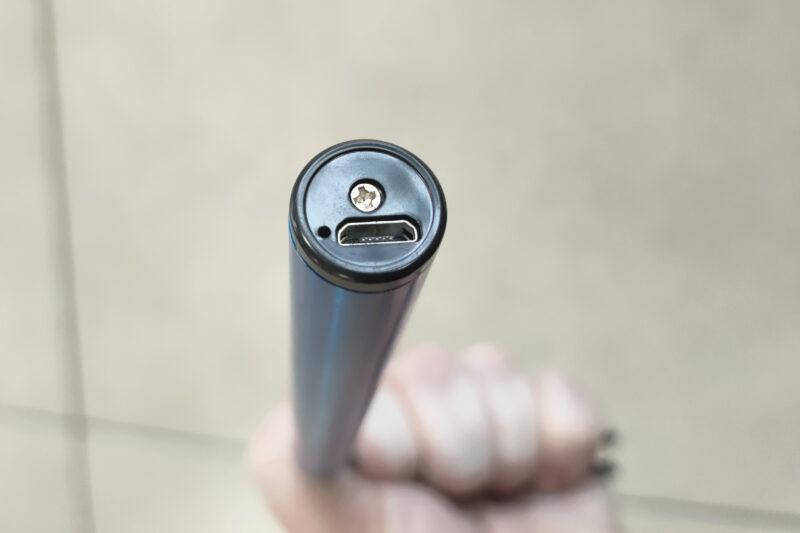 This results in less disposable lighters being purchased, less fuels being extracted and less landfill waste generated.
All in all, a good thing.
Bendable
The lighters' tip can be bent to adjust to your needs. This is particularly handy for lighting wick heaters or Barbecues.
How do they work?
Electric lighters do not create any flames. Instead, a high voltage is generated between electrodes which creates an electric arc. This is a compact, but intense source of heat. Enough to start a candle or barbecue in seconds. It's the same principle that lightning.
How do they work?
There are two colours available: Blue or Red!
Order over the phone or in-store.
If you don't want to order online, you can call us at 01 864 4247 to order. Alternatively you can pop into our Finglas Showroom.
Reviews (0)
Only logged in customers who have purchased this product may leave a review.