Description
Bistro Set
This small, 3-piece table and chair Bistro Set is the best way to maximise the space on your balcony. The elegant table is made to accommodate the two chairs into it, so you don't have excess pieces lying about when you need to use the balcony for the drying-rack, yoga or whatever else you might be up to! Just push the chairs into the base of the table and you have an elegant looking table, with no fuss and lots of extra space on your balcony!
Features
This set comes with:
1 Table
2 Chairs
2 Teal Cushions
1 Water Cover & ties
Materials
The Tables and chairs are made with Steel Tubing with overlaid PE cane, bound in a 'wicker-style' finish. They're made to withstand the elements very well, but we recommend covering them with the rain cover when possible. This will ensure that you get the most out of your table and chairs set and keep it looking as good as new over the coming years.
The Glass is 8mm thick Tempered glass and the Rain Cover is made with Polythene
Bistro Set Dimensions
This small set is designed to be as comfortable as possible, while not taking up too much space on your balcony. The full dimensions for the tables and chairs can be seen below: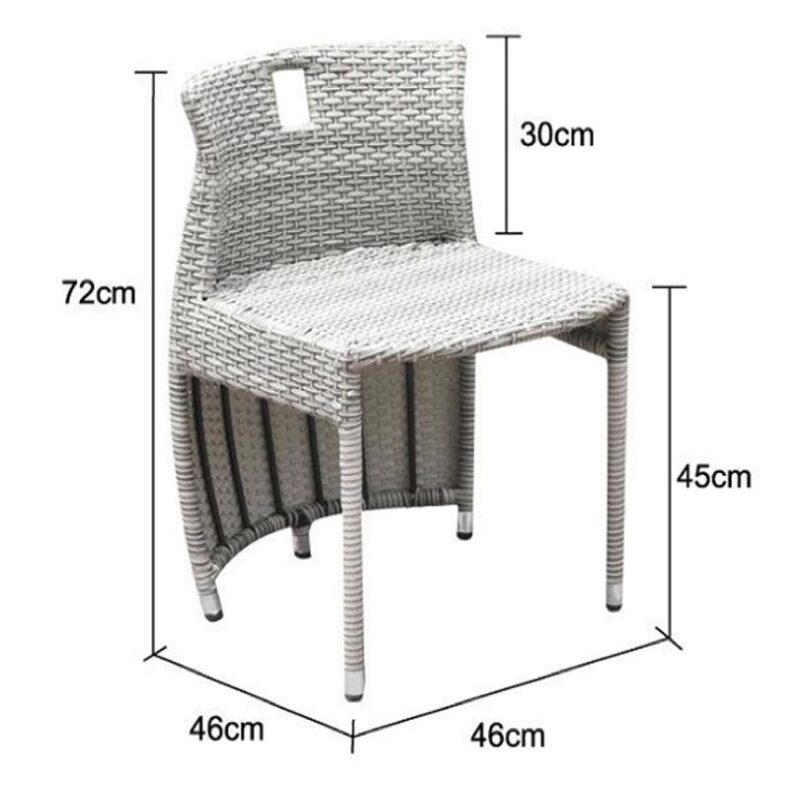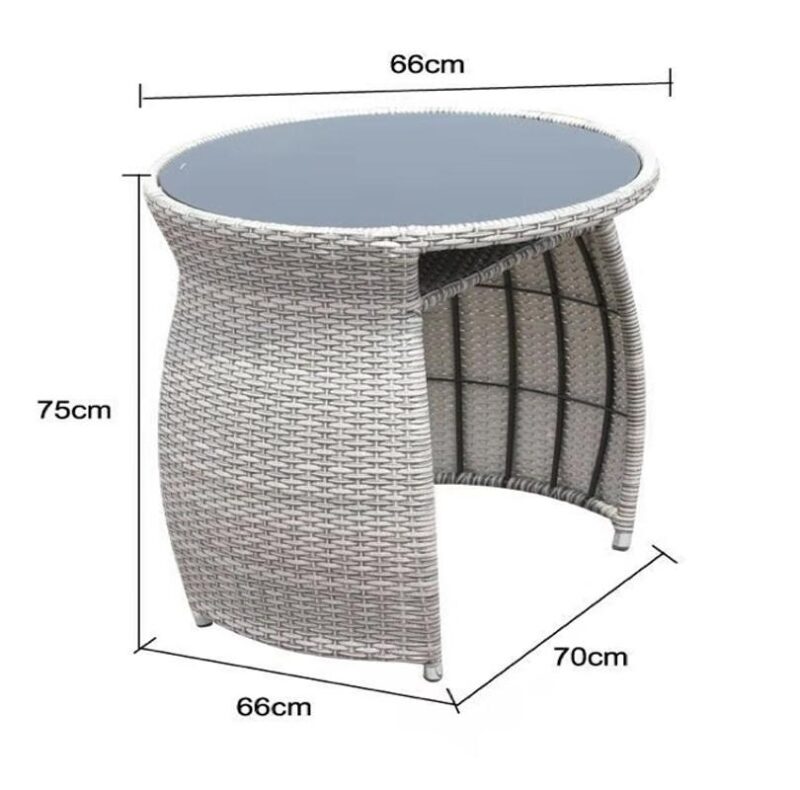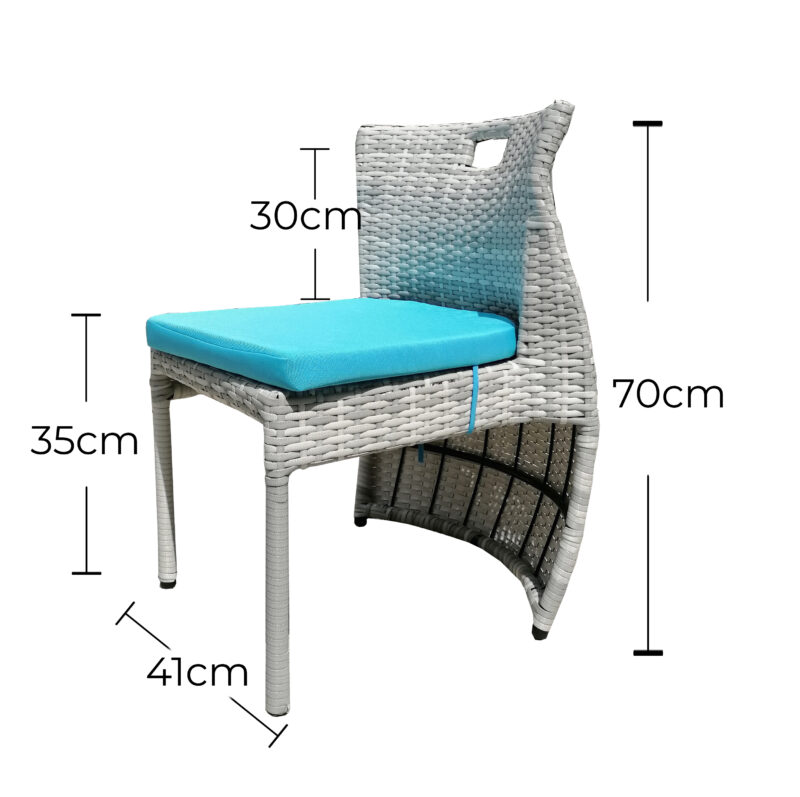 Box Dimensions
The box is 75cm x 77cm x 78 cm (29.5" x 30" x 30.5").
It weighs 26kg gross / 24kg net
It should fit into most Saloon cars when the back seats are down, however if you have a smaller car and you are collecting, you may need to remove the box to get it into your vehicle.
Colours
The table and chairs are a light grey-cream colour, the cushions are teal, the glass is tinted black and the internal metal pieces are black.
The colours listed are the only colours available for this set. There are no variants available.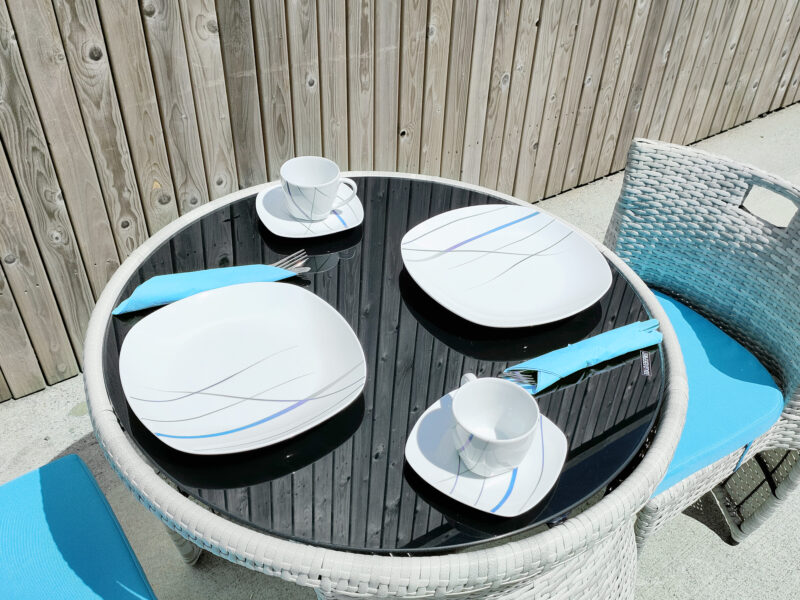 Other Balcony Products
We have a growing range of balcony products here at Sheds Direct Ireland. Check out our Balcony Storage Unit which can serve as a shed for any balcony. Keep your eyes peeled on our social media pages throughout the year to see other products that are due to launch too!
Warning 
It is the customer's responsibility to ensure that your Bistro set is properly kept and that the appropriate steps are taken during adverse weather conditions.
Find us on Facebook, shoot us a tweet on Twitter or call us at 01 864 4247.
Reviews (0)
Only logged in customers who have purchased this product may leave a review.