About Us
Sheds Direct Ireland is home to Ireland's most affordable, quality sheds and garden products. It's a family-run company founded by the Father-and-Daughter team of Alan and Louise Dawson.
The company was established after Alan found it difficult and unnecessarily expensive to source a good quality shed on the island of Ireland. The pair took it upon themselves to fix this for the Irish market. Years later, the goal remains the same: source the most cost effective, high quality materials and provide them to our customers with a high level of care.
The Sheds Direct Ireland Head Office and beautiful showroom can be found on the Jamestown Road in Finglas and it is here you can see everything that we have to offer. Our sales team, web department and delivery teams are all based here too – so if you need a question answered, pop into us, or give us a call at 01 864 4247.  So, if you need high quality garden shed or some garden equipment at a competitive price – as well as exceptional industry knowledge and years of experience, you'll struggle to find better than Sheds Direct Ireland.
Awards & Achievements
Sheds Direct Ireland are the most trusted Shed Company in Ireland – and here's the Proof:
The shed company with the most 5 star reviews on Google Maps
We are Guaranteed Irish
Retail Excellence Certified Shop, 2023
Trust eCommerce Europe holders, 2023
The only shed company in Ireland that is Business All Stars accredited.
Best All-Round sheds as voted for by Best in Ireland
Prestige Awards' Shed Manufacturer of the Year 2022
Rated 'Excellent' on Trustpilot
Recipients of the AIBF Superteam 2022
Louise Dawson was inducted to the Fellows of the All Ireland Business All-Stars (FAIBF) 2022 for her services to entrepreneurship. She was nominated by an independent panel of leading academics and business experts.
Louise, was among 40 entrepreneurs conferred at the Aviva Stadium in Dublin on Friday, December 9th 2022, as part of the All-Ireland Business Foundation's (AIBF) end-of-year conference – The Leaders & Entrepreneurs Forum.
She was presented with her Certificate of Fellowship by Margaret Considine, newly appointed President of the AIBF, as well as Dr Briga Hynes, University of Limerick, & Kieran Ring, Global Institute of Logistics, representing the AIBF's Adjudication Panel.
Alan Dawson – CEO
Our Full-time CEO / Part-time racing driver. Some ask "Is he the Stig?", but we'll never tell! Alan's main responsibilities are picking and choosing new products for the business. He's always floating around the showroom trying to tell you about all his trophies at home or making Louise's life a living hell with last minute changes. Don't be surprised to see him delivering a shed to your house, as he will do anything to get behind the wheel.
Loves: All things cars
Hates: Garlic
Favourite hobby: Motor Racing
Karaoke song: When You Say Nothing At All by Ronan Keating
Favourite Product: The Famous Colossus "A real mans shed."

Louise Dawson – Managing Director
The woman who pays our wages. Louise looks after the day to day running of the business. There's no better person to go to if you can't remember an order or product from 3 years ago as she has a memory like no other. Her main duties are keeping Alan in tact whenever they go to tradeshows and also keeping him away from the stockroom. Feel free to ask her about all things flatpacked as it's a secret passion of hers
Loves: Shoes, Shoes and more Shoes!
Hates: Mayonnaise and being in the Spotlight
Favourite hobby: Shoe Shopping or Reading (about new shoe designs)
Karaoke song: In the Air tonight by Phil Collins
Favourite Product: Solar Water Features
Orla Ward – Sales Assistant 
Winner of Ms Sheds 2022. Orla has been a valuable member of our sales team since 2019. Orla's main duties are to make sure our customers orders are processed and shipped accurately and on time. If you're planning a trip to our showroom, you're likely to be greeted by Orla at our sales desk so feel free to grill her on all things sheds. She may hit you with some flirty banter though, so be careful!
Loves: Her Cat, Clothes and seeing new places.
Hates: All meats (Vegan).
Favourite hobby: Swimming in the sea and yoga.
Karaoke song: Hungry Eyes by Eric Carmen
Favourite Product: The Ronan Heating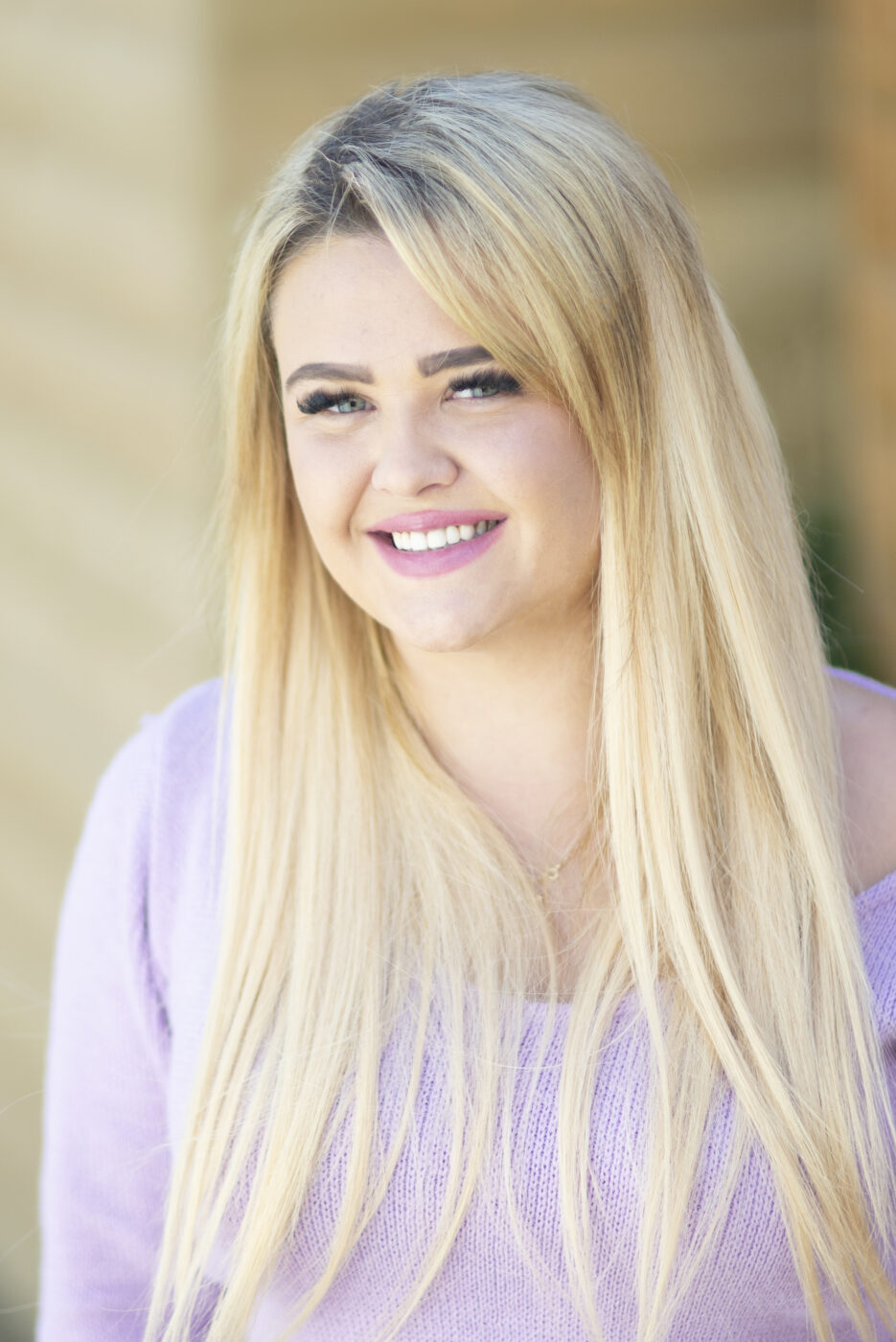 Samantha O'Rourke – Sales Assistant
Samantha joined the sales team in March,2022. Her main role is making sure that the customers have everything they need while shopping in our showroom. If you call our store with any questions, there's a good chance you'll have Samantha on the other end – just don't ask her about slippers though, she may hang up.
Loves: Animals, Food, Tattoos and Mocha Coffees
Hates: Slippers ("They keep slidin' off me feet") and losing at Bingo.
Favourite hobby: Socialising and Shopping
Karaoke song: Dancing Queen by Abba
Favourite Product: Pop Up Stools
Sean Conroy – Marketing Manager
Sean joined the team in April 2019 and he set up the website as it exists today. He got the job because he had a beard and glasses and that's all you need to be trusted with a website, these days.
Loves: The music of Talking Heads, Athlone Sweets Fruit Jellies and his little family.
Hates: Whispery covers versions of songs.
Favourite hobby: Walking his dog Jasper or designing badges
Karaoke song: The Sign – Ace of Bass
Favourite Product: The Premium Panoramic 9.5ft x 8ft
Sheds Direct
Unit 50,
Jamestown Business Park,
Jamestown Road,
Finglas,
Dublin 11
Eircode: D11DT98