Awnings Ireland (3 Sizes available)
Large version on sale this August!
Three Sizes Available
Small, medium or large – we've (literally) got you covered.
Manual Awnings
Don't worry about manual breaks. These manual awnings won't let you down.
Keep Nice & Dry!
Whether you're enjoying some outdoor dining or popping out for a quick smoke, our gorgeous Awnings will keep you out of drier than a cracker without butter!
Description
Awnings Ireland
We've got you covered.
Here at Sheds Direct Ireland, we have awnings for any property, big or small. These manual, cassette awnings are perfect cover for any home or business. They're 100% waterproof, they offer 100% UV protection and they're easily retractable too. There are three sizes available, meaning that we've something for almost anyone. They mount to any suitable, level wall and the height and angle of projection are fully customisable, so you can cover almost any area that you want to.
If you're a business with an outdoor dining area, a smoking area or just want to offer your customers shelter from the erratic Irish weather, they're a no-brainer. They're great for offering shade from the sun during the Summer months too! They're perfect for cafes, bars or restaurants as they've tuck away neatly when they're not in use.
For homes, you can claw back some garden from the elements and dine outdoors, keep the children's items dry or just offer some shade protection during the sunnier days of the year. We've even had customers use them to cover the washing line in emergency situations!
Essential Details
Full Cassette model

 

Thick steel chain link interior cable

The full cassette fully protects the fabric from rain and dirt and should be kept closed during very windy / storm periods

 

Integrated gutter in the front bar allows water to run off easily

Powder coated strong aluminium frame to ensure longevity

Manual operation

 

Handle included for opening / closing
Description
We sell cassette, manual telescopic awnings. "What does that mean", I hear you ask. To put it very simply:
Cassette awnings are just one that retract into a casing. The alternatives are rigid (fixed in place) or ones held up by removable poles. Cassettes are by far the most popular option in Ireland.
Telescopic simply means that one part slides out from another, allowing it to lengthen. i.e. they fold in and out of themselves.
And Manual is the most obvious – you'll need to extend or retract these covers yourself.
They are 100% waterproof and offer 100% UV protection, making them the perfect option to protect you from the rain or the sun.
See the Awnings for yourself on YouTube
Dimensions
We have 3 sizes available:
Small – 2.5m (Wide) * 2m (Projection)
Medium – 3.5m (Wide) * 2.5M (Projection)
Large – 4m (Wide) * 3.5m (Projection)
We do not custom-make additional sizes, nor can we modify the sizes of the ones that we have in stock.
If you are collecting and want to know if your vehicle will be able to accommodate these awnings, we recommend that you call us at (01) 864 4247 prior to arriving to our show room. 
Why no electric version?
Our motto here is make it simple, and to put it simply, electric awnings either breakdown frequently, or they're too costly to be begin with. Our awnings can't fail (provided you don't damage them), as you simply crank the handle to open and close them. If you want a simple, hassle-free way to offer shade to your home or business, a manual awning is the way to go. There's nothing worse than being stuck hanging around after hours, waiting on a technician to come and retract your owning, or have customers walk away on drizzly days because your awning won't come out. This isn't an issue with manual awnings, so whatever the weather, ours will keep your garden, dining area or wherever covered (or not!) when you need it.
Awnings Ireland: Materials
The cloth that comes with ours is a heavy, waterproof fabric; it is 100% polyester with a PU coating which has UV been UV Treated. Coating something with PU means that a fine layer of polyurethane has been applied to it. This makes them water-resistant, flexible and considerably more lightweight than other materials with similar properties. Lots of waterproof jackets have PU coatings.
The Awning frame is a rust-resistant aluminium unit with a powder-coated surface, meaning they're not too heavy to manoeuvre. They have a modern, clean finish that looks elegant in any location and they'll look the part for years to come.
Mounting the awning
There is a built in  mount on the device, that allows for secure bolting to the wall. All the required hardware is included in the box. You can adjust the height and angle of the covering upon mounting and should you need to change it after it has been mounted, this can be easily done too!
These items are easy to assemble, so easy in fact that we don't offer an assembly service. While we can happily assemble your shed, we don't have the man-power and couldn't justify the cost of sending someone to your home to apply 4-8 bolts.
That said, if you need any help with getting your one up and ready, get in touch and we'll get the right person to advise you!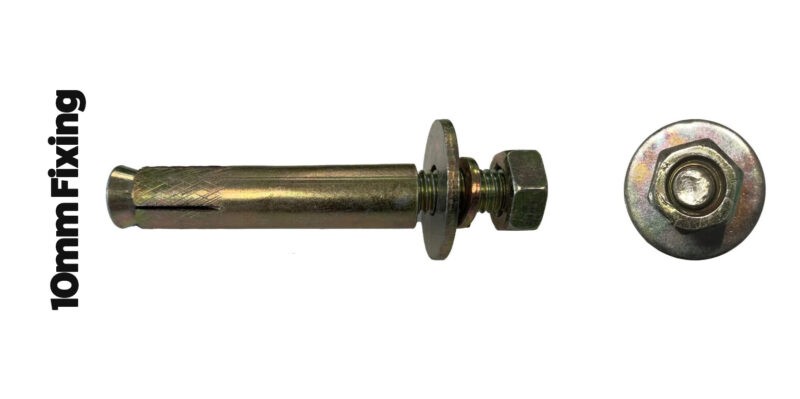 Awnings Ireland: Weight
The fabric weighs 320g/square metre. The average weight per awning is 50-65kg when they are boxed up. This would place this among the thicker end of awnings that are commercially available.
Colours available
The Canopies are only available with a soft-grey fabric and white frame.
(It's a beautiful colour combo, though)
Delivery
Due to the size of these items, we cannot offer nationwide delivery at present.
We will only be available by delivery to Dublin, Wicklow, Kildare, Meath, Louth, Westmeath & Wexford. You can of course collect these from our showroom during collection times (Wednesday, Friday & Saturday: 10.30am-2.30pm)
Assembly
All our retractable awnings are for self-assembly. We do not offer an assembly service on them at this time. However you can call us at 01 864 4247 during opening hours and we can recommend someone to assist.
Awning Care
To ensure your awning stays in top nick, you should care for it / use it accordingly:
Awnings are designed to keep you shaded or dry on showery days
You should lubricate any moving joints / arms etc every 3-6 months to prolong the overall lifespan of your awning. Remember to wipe off any excess to keep it looking neat
If stains appear on your awning, use a sponge and lightly wipe away any stains on the fabric. Allow it to airy-dry; do not use any mechanical heater to dry it.
Do not leave your awning open and unattended. Unexpected changes to wind / heavy rain downfall can damage your awning.
It is fine to use your awning in light or moderate rain showers but do not use your awning in heavy or torrential rain.

Heavy rain can be slow to drain off the fabric and as such it will hold the water. The weight of this can damage the awning.

Most importantly, don't use your awning in strong or gusting winds. It will naturally act like a sail on a board – and if the winds catch it, it can damage the awning or the wall attached to it.
Rule of thumb: If you can't comfortably read a newspaper under your awning with the pages blowing around in the wind, you should close your awning to protect it. 
Door Canopies, Pergolas etc.
If you're looking for something smaller for your home, you can find our door canopies here. These are more suited to single doors or double doors at homes. They cover a max depth of 1m. Pergolas are an entirely different beast altogether and these are not something that we stock currently.
Do you have any questions?
We are all about Awnings in Ireland. If you don't know your retractable from your manual cassette,  Give us a call on (01) 864 4247 during opening hours or message us on Facebook and we'll be happy to talk. We'll strive to make it as simple as possible to get covered.
Additional information
| | |
| --- | --- |
| Awning Size | Small (2.5m x 2m), Medium (3.5m x 2.5m), Large (4m x 3.5m) |
| County | *Collection, Dublin, Kildare, Louth, Meath, Westmeath, Wexford, Wicklow |
Reviews (0)
Only logged in customers who have purchased this product may leave a review.