Description
Large Metal Shelves
These Large Metal Shelves are Heavy-Duty and they're the perfect accompaniment to any larger Steel Shed.
They're supplied flat-packed and they're boltless too, so assembling the shelving takes about 10-15 minutes. You won't even need any tools to piece them together, it can be done by hand. The way they're made means that once you have it set up, the strong connections prevent loosening in the future. Happy days. 
These large shelves are made with a tough powder-coated steel construction and come with solid MDF Shelves. There are 4 shelves and the height of these is adjustable. The weight capacity of these shelves is whopping 450KG. They're not blocked in either, so they can be accessed from both sides; if you've something long that needs to be stored on a shelf, these are ideal.
Large Metal Shelves Measurements
120cm (W) X 60cm (D) X 150cm (H)
47.2″ (W) X 23.6″ (D) X 59″ (H)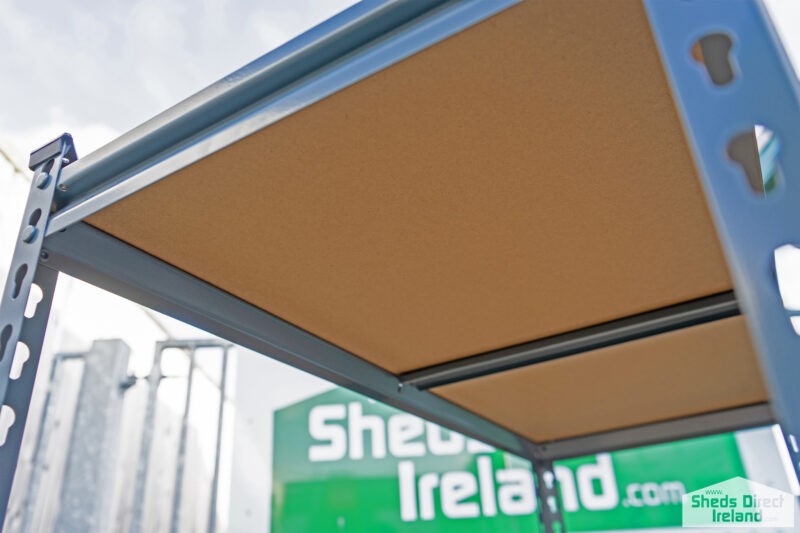 If you're looking for smaller shelves or other storage units, check out our full range here.
Nationwide delivery available on this product
Call on 018644247 or message us on Facebook to ask any questions about these shelving units.
Reviews (0)
Only logged in customers who have purchased this product may leave a review.