Description
Sawhorse
The Sheds Direct Ireland sawhorse / jobsite table is perfect for any DIY situation, be that on site or at home. This heavy-duty and durable beauty offers unparalleled value for money. Built to last from high-grade steel, with a capacity of 1,300lbs (as set) no job is too big or too small. The sawhorse can be used singular, in a pair or transformed into a solid jobsite table with it's featured support arms which adjust to different sized wood. The adjustable legs allows you to cut wood easily on any terrain, It also has easy-to-fold, steady feet for an all surface use. You can also cut bigger materials easily and safely with the innovative cutting and support pegs built in.
Setup is fast, simple and straightforward. This sawhorse is lightweight, sturdy and features an easy to carry handle which is dead handy for carrying around site, in and out of the van or around your house and garden.
See our video about the Saw Horse here.
Details
Set of two
Can transform into jobsite Table
Support arms for different size wood
Adjustable telescopic legs
Material cutting and support pegs
Folds down for easy storage
Glass-filled nylon polymer grip on top
Made with 100% steel, not plastic!
Powder coated & zinc-plated surfaces
Easy carry handle
Lightweight
Safety locks
Perfect for big jobs or small
Gross Weight: 9.2kg / Net weight: 8.5kg
Box size: 89.5cm x 11.5cm x 36.5cm
Dimensions
Height:
Max Height with legs fully extended: 70cm
Height with legs extended to smallest point: 49cm
Height without legs in use: 14cm
Width:
Widest Point: 115cm
Saw Horse Body Width (Black Part) : 89cm
Depth:
Depth of Saw Horse body: 7cm
Total depth with legs fully extended: 68cm
Total depth with legs extended to smallest point: 51cm
Capacity
1,300lbs / 590kg
Please note, weight must be distributed evenly across the sawhorse.
Safety
Please read the instruction manual before use
Only use on a flat, dry, hard and level surface, free from debris
Use proper lifting / manual handling techniques when lifting
Ensure you only use these items in well lit areas
Ensure all legs have solid contact with the floor. If the saw horse is not positioned level and straight, loads place upon it could fall potentially causing damage, injury etc.
Do not overload the saw horses.
Never stack saw horses to obtain extra height.
More DIY Equipment
Need something else for your next project? See the rest of our DIY range here.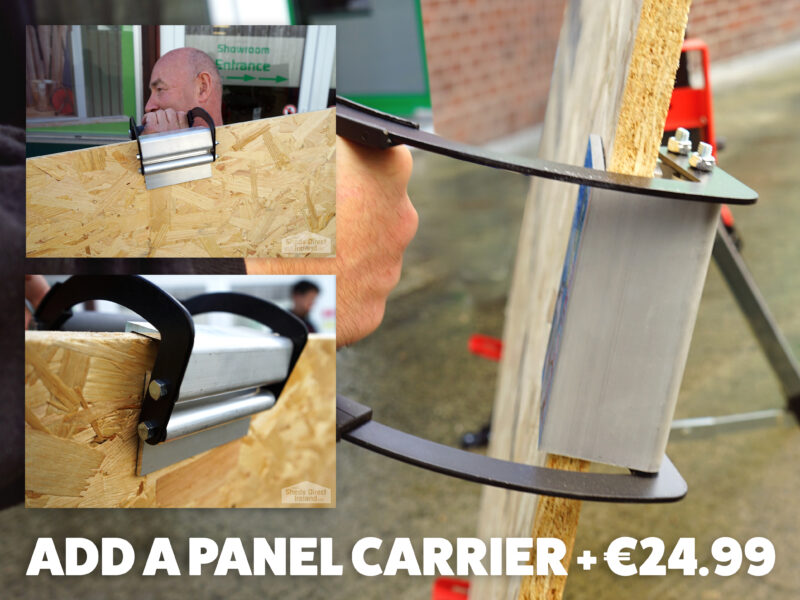 Reviews (0)
Only logged in customers who have purchased this product may leave a review.