Description
Garden Lights
Our Garden Lights are an attractive way to illuminate your garden. These lights are 100% solar powered, they're unbelievably easy to install. If you want to beautify your garden and give it a gorgeous evening glow with little hassle, check out these lovely lights.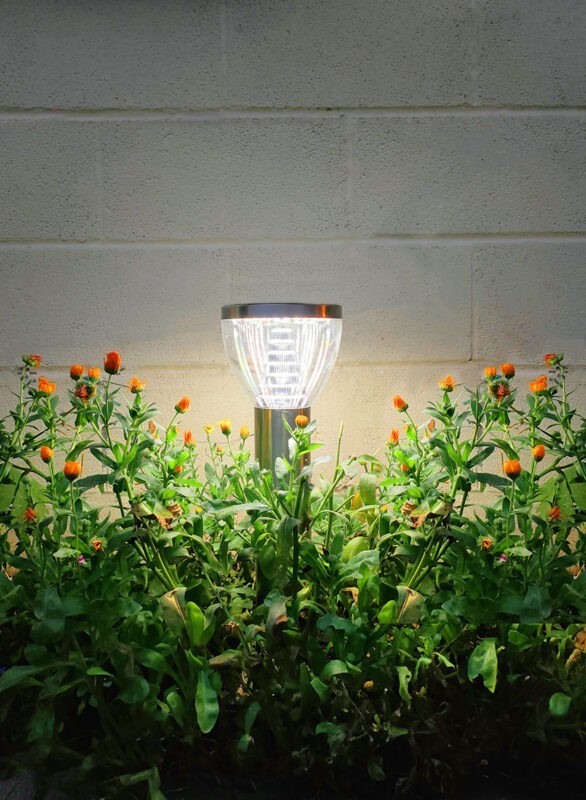 Solar Powered Garden Lights
Don't go messing about wiring up the garden. These lights just need to have a view of the sun and the solar panel on top will charge up and power the unit. There are no trailing wires involved anywhere here. This means that they're not only elegant looking, but they're super cost effective too.
Easy to Install
I know we say it a lot here, but honestly, these things are simple to install. You've got two options to get them up and working in the garden.
Attach the included spike into the base of the Garden Light. This will allow you to simply drop the light into grass/soil etc to have it standing upright. We'd recommend that you only use soft soil for best results (trying to get it standing upright in hard, rocky ground can be a challenge).
If you're looking to attach this to concrete/slabs instead, you can bolt these units down through the loops at the base. Remember to take care when you're doing this to protect yourself and the base that you're putting it into.(please note: the 'Medium Silver' is the only garden light that cannot be bolted down; it has no base plate)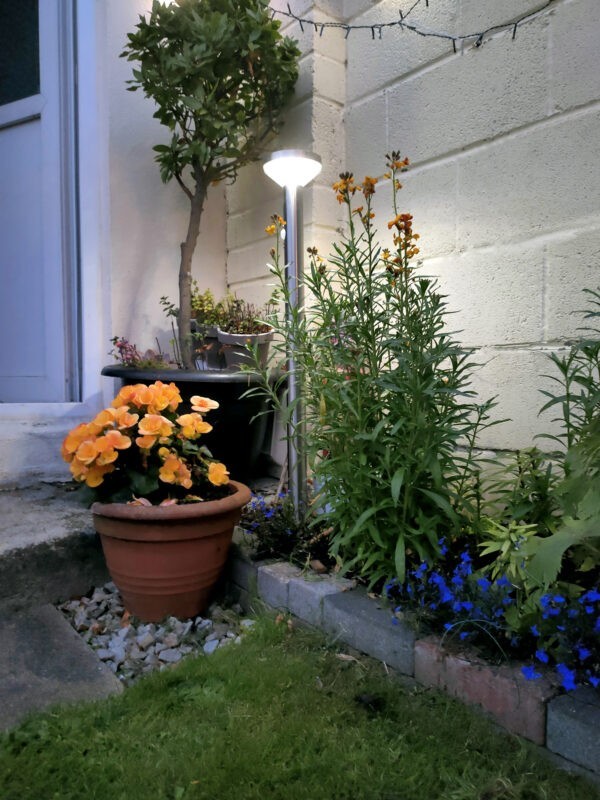 They only work when it's dark
One of the great features about these garden lights is that they only operate when it's dark. They use the daytime to absorb light and come the evening, they radiate light. They're fantastic during the Summer months, radiating light throughout the entire evening, however in darkest Winter days where light is limited, they may dim a bit sooner. Remember though, LED lights use about 75% of electrical lights, so they don't require much charge for the work that they do!
Here's an example of one working away inside one of our sheds for reference; obviously you can't use them indoors as they won't charge, but for illustration purposes The shed door is closed, so it's dark inside and as such the light is on. Once the door is opened and the light gets in, the light instantly turns off.
Lighting Modes
Mode A: Turns on at a mid-power level when it is dark. Motion sensor not operational in this mode.
Mode B: Turns on at a mid-power level when dark, when it detects movement via the sensor, it will go to high power for 25 seconds before returning to mid-power once the movement is out of the detection range.
Mode C: In this mode the light is off entirely until it detects movement at which point it will turn on at mid-power for 25 seconds after it last detects movement.
Various styles available
We've several styles available, giving you lots of room to customise your garden to the way that you want it.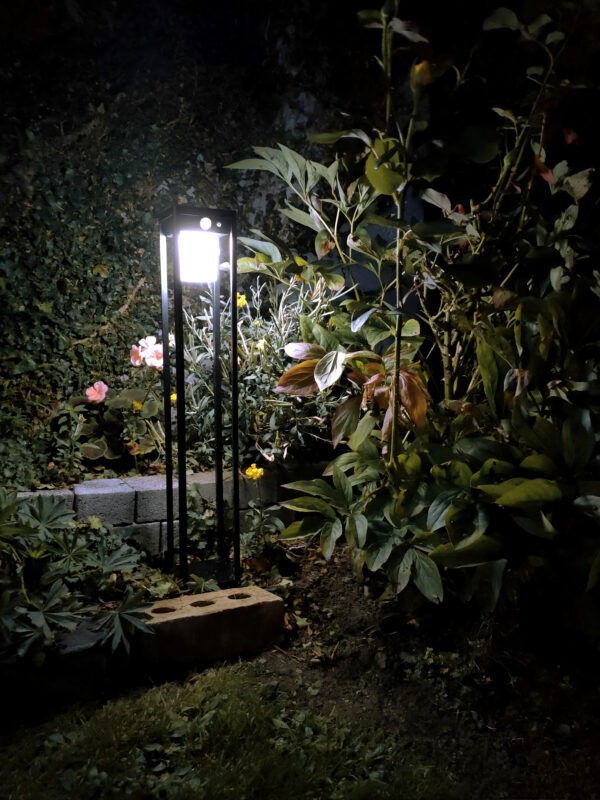 Other Home & Garden Products
If you're looking at doing up the garden, check out the rest of our Home and Garden Range. There you'll find everything you need to spruce up your garden, including Door canopies, water features, patio furniture and loads more.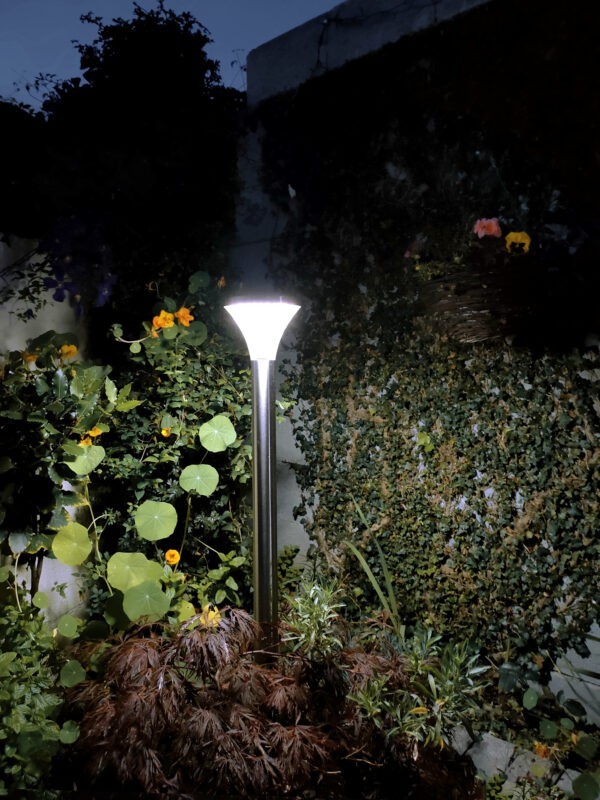 Get in touch
If you've any questions about the Garden Lights, call us at (01) 864 4247 or send us a message on Facebook or tweet at us on Twitter. We'll get back to you as soon as possible.
Additional information
| | |
| --- | --- |
| Dimensions | N/A |
| Garden Lights | Black Circular, Black Downlight, Black Square, Large Silver, Medium Silver, Small Silver |
Reviews (0)
Only logged in customers who have purchased this product may leave a review.