If you're still a bit confused, call us at 01 864 4247, or message us on Facebook (both during business hours) and we'll help you out as soon as we can.
Where we assemble our Steel Garden Sheds
Remember – we can supply our Steel Garden Sheds flat-packed to any county in Ireland. So don't worry fi your county isn't highlighted above, you can still get one of our sheds (you'll just have to self-assemble!) 
–
We have an agent in Cork, who may be able to help you, if you're in the Rebel County. If you're in Cork, give Karl a call before you order anything:
Karl Dempsey
Call: 086 821 7777
–
We now have an agent in Galway that can assembled our steel sheds in Galway, Roscommon, Mayo, Sligo, Leitrim, Fermanagh, Limerick, Clare and Kerry. If you're in these specific counties and looking to get your shed supplied and fit, call Ned directly before placing an order:
Ned Delaney
Call: 085 152 6951
Where we assemble our Wooden Garden Sheds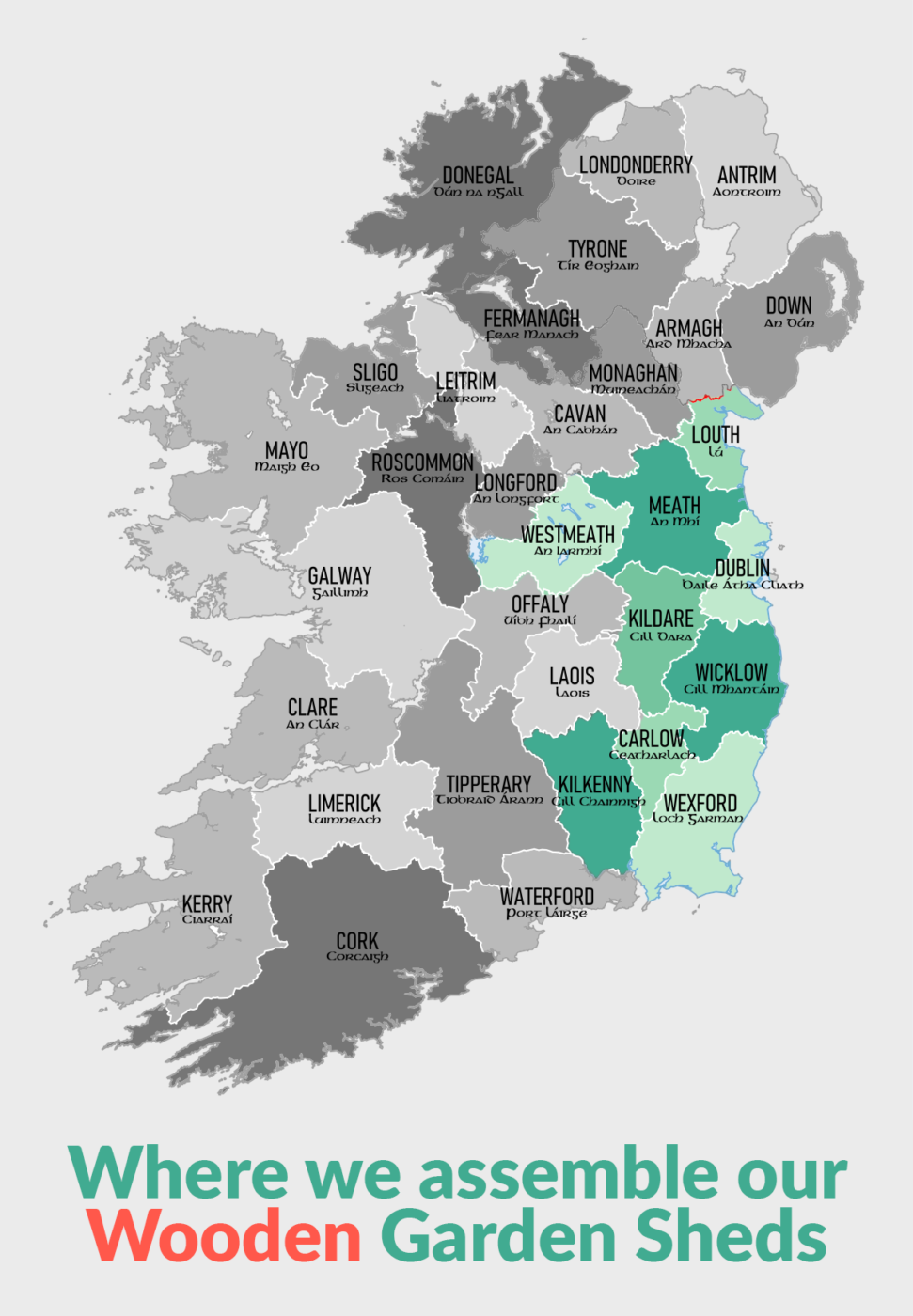 We do not offer a flat-packed option on our Wooden Sheds.
We can strictly only serve the counties highlighted above. We are an agent for these Wooden Sheds and as such, we cannot alter this decision.