Helping Coolronan Dog Rescue
In the middle of April 2021, we received a call from the team at Coolronan Dog Rescue. They were looking to price up a sheds to store dog food, but they were just in need of a bit of help regarding laying the solid, level base for it. Louise spoke to them at length and answered their questions. Having heard about the great work that they do, as well as seeing the success stories that they had posted on Facebook, she decided to donate two sheds to the rescue, at no cost.
The team at Coolronan had clearly put the welfare of their dogs and other animals above everything else. It was apparent in every post, every photo and especially through what Jacqueline told Louise about Ramona and Chris, that these were people who were devoted to their cause. They had been called on many, many times during the numerous lockdowns to save dogs that were in danger of being put to sleep and as a result the numbers in the dog rescue had more than doubled. Ramona and Chris couldn't allow a healthy animal to go without and it's a testament to their dedication that they keep so many healthy animals in their care.
To be able to give something back to a team who were so clearly dedicated and warm-hearted was a privilege. Alan arrived out a few weeks later and the two Goldilocks Sheds were erected on site later that same day. To make sure that they got off to a good start, we also donated a further €500 for their efforts.
Below you can see Ramona, Hunter the Dog, Alan from Sheds Direct Ireland and Chris with their new sheds.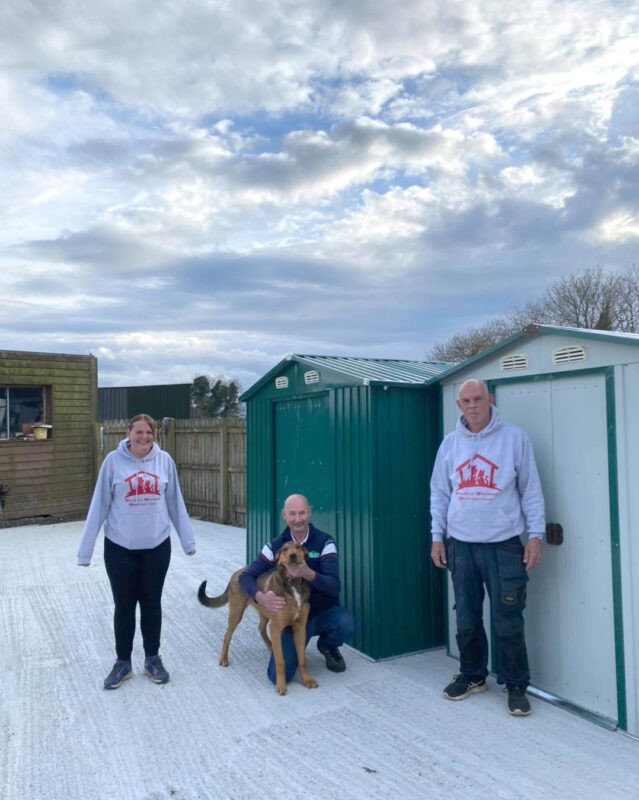 The Sheds Direct Ireland Team have personal experience with rescuing dogs, so we know how much of a thankless and tough job rescuing animals can be. For example, my own dog Jasper (pictured below) was abandoned on a roundabout and was terrified and injured when he was eventually rescued by the dog rescue. They got him back up to a healthy weight, made sure he was walked regularly, wormed and neutered. Two years on and he's a far-cry from the cold roundabout that he was left on, and instead there are nightly wrestling matches between us for the sofa (which he usually wins). To think that without the work of people like Ramona and Chris, there could have been a considerably worse fate for Jasper than just being relegated to the armchair after losing a wrestling match of an evening.
Rescue dogs aren't broken dogs, they're just dogs that have experienced more unfortunate events than other dogs.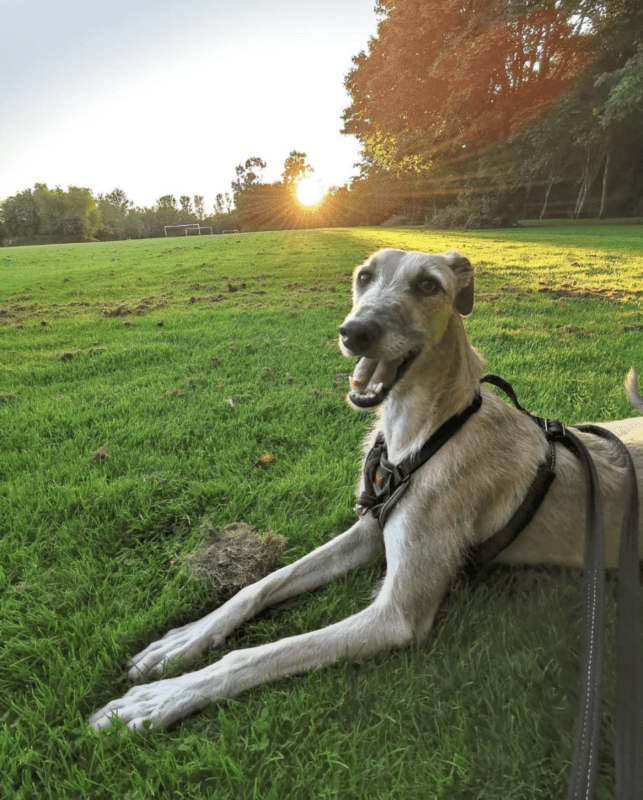 So we told our story about this on our Facebook Page and shared the link to the Coolronan Dog Rescue PayPal account. We asked for everyone to donate just €1 and we hoped that it'd help a little bit. And boy, did it! In a week, you guys managed to raise a whopping €1265.48! This was considerably above our expectations and we were delighted to see such a great charitable spirit amongst our Facebook followers. In the spirit of giving, we decided to add another €1,000 to our donation to the cause.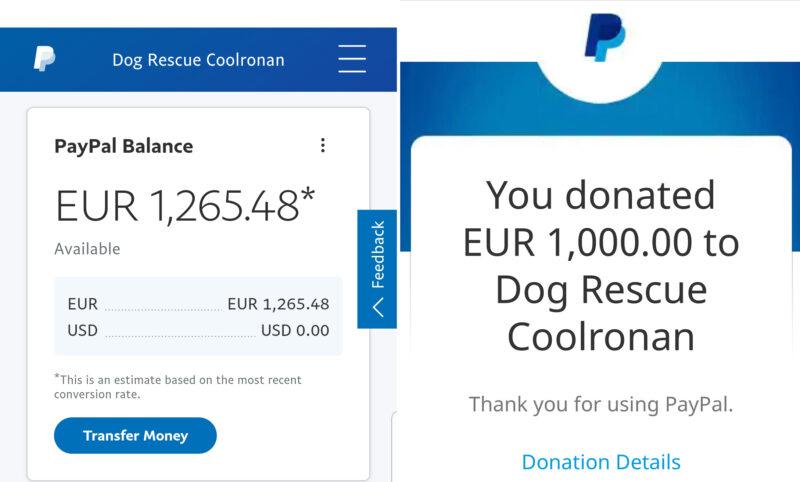 It doesn't have to end here. If you want to help out these guys as they continue doing the good work, you can donate to them via their PayPal account.