Wonderful Water Features (18 styles available)
Solar Powered
Don't worry about pulling wiring up and around the garden. These Water Features are entirely Solar Powered.
No plumbing required
You don't need to mess with any waterworks, simply fill these Water Features with clean water, sit back and enjoy.
18 Styles Available 
With everything from a Birdhouse to Abstract Art, we have a design that's suitable for any garden.
Please Note:
These Water Features are not ready to use out of the box. The solar panel requires 3-7 hours charging in direct sunlight initially. Do not connect the solar panel to the main body of the water feature before it has fully charged.
Description
Water Features
Water garden features are great at bringing some life, serenity or character to your garden. The best thing about a Sheds Direct Ireland garden water feature is that you don't even need a pond – or electricity! They can be placed almost anywhere (once the area receives daylight) and they'll effortlessly add a splash of colour to your garden.
These small, self-sufficient water-features only need daylight to operate and once you fill them with water, they're good to go. We'd advise changing out the water every month to two months to keep them clean and running without issue, but otherwise, they're independently little go-getters. We have a range of beautiful models available – you can see them by checking out the gallery!
Garden Water Features Benefits
These garden water features are perfect for cleanly invigorating your garden at a fraction of the cost of larger features. These don't require a pump, mains electricity or a hape of diggin'! Just put them in place, fill them with water and relax to the soothing sounds of your new Water Feature. They couldn't be simpler to install and once they're in a sufficiently bright part of your garden, they'll run independently with enough sunlight.
They're also CE approved too, so you don't need to worry about their quality, their effect on the environment or how safe they are in your garden. These little beauties will liven up any garden without causing you – or the environment – any grief.
Assembly
There is minimal assembly involved in these water features. Simply connect together all the parts of the Solar Panel as per the instructions, place your display in a place that gets lots of light and fill it with water! There are no wires trailing to and from the house, it's a simple, discreet setup.
It couldn't be easier and each of these displays will look great in any garden.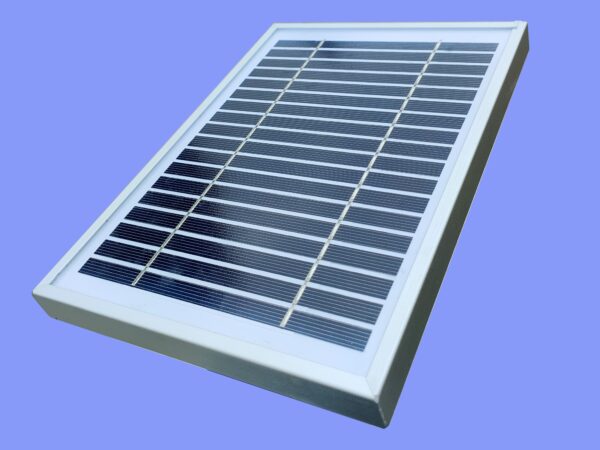 Set-Up
For a full guide walk through, check out our video below, otherwise, read on for the text version!
The set up on these Water features is really minimal. Once you've unboxed it, place the solar panels in an area of direct sunlight and allow it to charge for at least three hours. If it's an overcast day, it may take up to 5 hours to fully charge. The larger units, like the Zen or the Wishing Well may require extra hours to fully charge initially. Once the Solar Panel is fully charged, the light on the back will automatically turn on and will glow bright red. Once it's charged, connect up the light wire and the pump wire to their corresponding ports. Don't worry, you can't mix them up.
Make sure to remove the LED wire and pump wire before you will the unit with water!
When they're connected up, place your water feature where you want it to be in your garden and then fill the water feature with clean water. Some features will require upwards of 10 litres of water to fill. Make sure that the pump is fully submerged so that it is able to pump the water around. It may need to be adjusted slightly up or down.
Options
We have a wide range of garden water features available. We have wishing wells, cascading water jugs, brick features, abstract art options and a whole lot more. There's sure to be something here that will bring a fresh look to your garden, as well as some that have a more lived-in look already.
Water Features for Small Gardens
Water Features for small gardens aren't easy to find – but these are ideal for any petite-sized garden. They require no plumbing, no wiring and no digging, making them the ideal feature for smaller gardens.
What are the Water Features Made of?
Our Water features are made of Polyresin, they come with LED lights and some units have polycarbonate pieces (e.g. the Lighthouse Windows).
Water Features Delivery
We can deliver these water displays nationwide with a third-party courier. Delivery costs €12 for each water feature. Due to the size and weight of the boxes, we unfortunately cannot send multiple units together for the one shipping cost.
Delivery takes 3-4 working days normally. During peak season (i.e. The June Summer Rush or at Christmas), it may take 1 or 2 days more. Once your order is placed and processed, you will receive a tracking number for you to be able to keep an eye on your package while it's in transit.
In Action
You can see a selection of our garden water features in action below:
Do they require much maintenance?
Our Water Features are not very intensive with regards to maintenance, however, you will need to:
Change the water when you notice it is unclean. You may need to inspect the inside of the tank to remove any debris also.
Make sure that there are no fungal or algae growths (once a year would suffice)

To clean use warm soapy water and do not be overly forceful with your movements.
Do you have questions about these Water Features?
Call us at 018644247 or message us on Facebook and we'll get back to you as soon as possible (during business hours).
You can also come to see these features for yourself by visiting our Finglas showroom. They'll be on display around our showroom.
Other Additions to your garden
Don't forget we also have a range of carts and wheelbarrows that are more functional ways to improve your garden, and of course, we have stock of our famous Steel Sheds!
Additional information
| | |
| --- | --- |
| Water Features | Bird Pump, Bowls, Cascades, Crates, Fountain, Grandchildren, Helix, Jumbo, Paws for Thought, Peacock, Pump, Quackers, Single Pot, Squirrel, Sunflower, Terracotta, Timber Flow, Waterfalls, Wishing Well |
Reviews (0)
Only logged in customers who have purchased this product may leave a review.