5 reasons why you need our Brilliant Balcony Furniture
Balcony Furniture
Why do I need balcony furniture? Simple, they are a great way to utilise your space efficiently. Today we'll look at 5 other reasons why Sheds Direct Ireland's new veranda-based products will add value to your overall patio and garden experience!
Utilise your space more effectively 
Living in an apartment located in a built-up city area can be great – but you might need some time outdoors to yourself. Your balcony gives you the opportunity to enjoy the beauty of the outdoors while staying relatively to yourself. The area allows you to be creative and construct your very own happy place. Saying this, space can be a bit of a head-scratcher when it comes to terraces, which is why choosing compacy furniture is essential.
Lucky for you, Sheds Direct Ireland have come up trumps once again. Our brand new patio furniture is not only convenient but gorgeous too! A simple glance at our new furniture sets is all you'll need to see that these are a dream for saving space. Our Bistro Sets have a fantastic tuck-in feature which allows the table to accommodate both chairs when not in use, while our railing table elegantly folds down to add an abundance of functionality to your Mezzanine. They're all sized with you in mind, so you don't have to worry about tiny chairs! 
Al Fresco Dining
When the sun is shining, you'll struggle to find a better feeling than having a nice cup of coffee, cold beverage, breakfast, or dinner on your balcony. We don't get enough of the sun, so make the most of it while you can! Our brand new patio sets are perfect if you want to soak up the vitamin D while enjoying your meal. Staying indoors for too long can give you cabin fever, so why not treat yourself to eating your grub outdoors and enjoying the sights and sounds of your surroundings. 
Take your work outside
If the space convenience associated with our balcony sets doesn't reduce enough stress for you, why not use them to take in the fresh air while you work outside. Nothing will take the pressure off like listening to the birds chirping as you work away on your new terrace railing table. Get out of your office chair and plonk yourself out in the sun. I guarantee you won't regret it. Don't worry, when you're done, you can fold it down and reclaim back the space!
Relax outdoors
Our veranda-based products are not only a winner if you want to chill and soak in that fresh air, they are also great at making themselves 'invisible' to allow you lots of room for activities. Whether it's relaxing through yoga or sweating along to a Joe Wicks Home Workout, our balcony furniture will leave you plenty of room to unwind in your own way. You can fold them dow or tuck them together to reclaim the balcony entirely. Don't fret – They will be ready for you whenever you need them.
Our Balcony Furniture is Durable
Our Balcony furniture sets are as tough a good riddle! They are manufactured to withstand the blows that the Irish Weather decides to throw at them. As we've got generosity oozing out our veins, we've included a robust cover with the table and chairs set. We recommend sticking this on when you're heading in for the night. This will keep the patio set safe and sound. This will keep them looking as good as new for many years to come!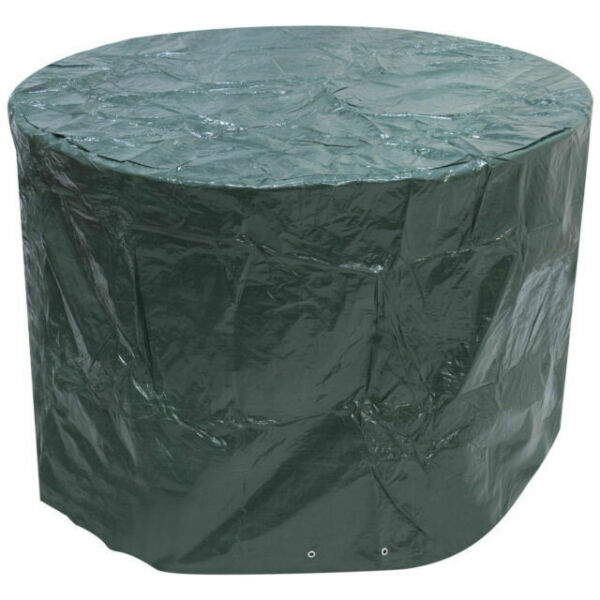 Final Word 
There you have it! You should now be able to see that our veranda-based products would add an abundance of value to any outdoor enthusiast's life. They are the perfect buy for anyone with limited balcony space. Our patio sets can be the ultimate focal point of your Mezzanine while also taking up little to no room so you can get on with your activities. Add a sprinkle of convenience to your life and order our brand new balcony furniture now.
If you've any questions, call us at 01 864 4247 or message us on Facebook and we might be able to help more in person.