whats the difference between steel SHEDS & wooden sheds?
So you know you want a shed, but you can't decide if you want a Steel one or a Wooden one, right? Happens all the time. "Are steel sheds better than wooden sheds?", or "are wooden sheds better" are questions that we get asked quite a lot here in Sheds Direct Ireland, so we've decided to make this handy, complete guide to the differences between Metal and Wooden Sheds. We hope it helps.
Metal Sheds' Best Points:
Price
Steel sheds are on average much cheaper than their wooden alternatives.
Flatpacked
Steel Sheds can be shipped flatpacked. This keeps the price down even further, but it means that we can get our sheds across Ireland quickly. 
Virtually No Maintenance
If you want a low maintenance shed, a Steel Shed is the best option for you.
Wooden Sheds' Best Points:
Endless Customisation
Add windows, doors, verandas, cat flaps and more to your hearts content.
Preferred by Gardeners
Wooden Sheds are more breatheable – ideal if you're sowing plants.
Natural Light
Most wooden sheds come with a window, so there's a natural light source.
Price
People are often surprised to learn that Metal Sheds are considerably less expensive than wooden sheds. Typically Metal Sheds come in at about half the price of a wooden one. As the size of the shed increases, a metal shed can be a third of the cost of it's wooden equivalent. 
Maintenance
If you're looking for a hassle-free shed, you probably won't get less hands-off than a Metal Shed. Once it's up in the garden, it's good to go. We offer an 18-year Rust Perforation Warranty on all our Metal Sheds – so that should give you an indication of how well built and robust they are. 
Wooden Sheds are a different beast altogether. If purchased untreated, the shed will require annual varnishing or wood care. This can suit some people, who wish to change the colour of their shed annually too. If you want to avoid the regular upkeep, you can get Wooden Sheds that have been Pressure Treated, which negates the need to treat them annually.  
Weatherproofing/Sealing
Metal Shed are hard to beat if you're looking to keep stuff out of the rain, away from frost or deter rodents. They're structurally more solid for a start, with no gaps being present in their build and they're also water and fire resistant as standard.
Wooden Sheds if pressure treated are for the most part hunky dory too. They wouldn't be as solid as the Metal, but they're still pretty good in terms of their weatherproofness. However, Rustic Style sheds would be the glaring exception – even when they've been pressure treated. The wood overlaps on Rustic Sheds, creating small gaps, which allows the likes of Damp, Frost or little furry creates to get in.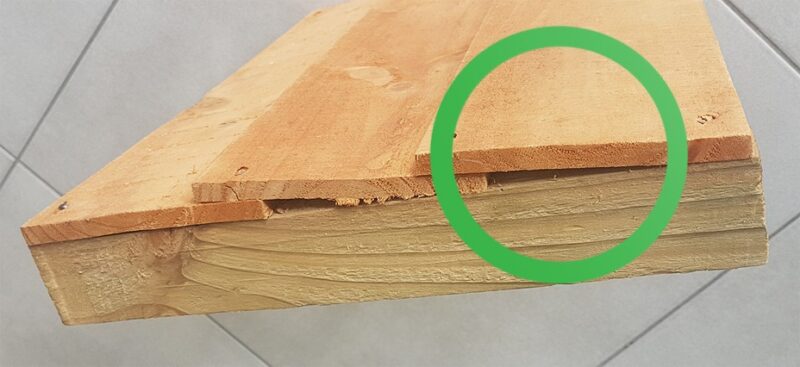 Because of this, Pressure Treated Rustic Sheds don't get the breathable internal membrane that the other wood types get when they're pressure treated. We wouldn't recommend keeping anything that would be damaged by damp in a Rustic Shed, because of this. 
Overall, our PVC Cladded Sheds would be our most weatherproof. The PVC Coating makes it the best choice externally, as PVC is one of the best waterproof coatings available for metal sheds. Inside, all the PVC Cladded Sheds come with an anti-con lining, to reduce the risk condensation and maintain temperatures at a more manageable level.  
Customisation
Wooden Sheds can be customised to your heart's content. If you want to add extra doors, move the window, add a cat flap or flower box – or well, pretty much anything else – you can do it with a Wooden Shed. Let us know what you're thinking of and we'll tell you if it can be done. By far the reason people punt for wooden sheds is because of their visuals. 
Metal Sheds are less flexible in this regard. While the locks or internal linings can be changed, the style is as it is. You can paint it with specialist metal paint for Hammerite for example, but metal sheds typically don't pride themselves on their visual options. 
Security
As stated above, Metal Sheds are more sturdy than their wooden counterparts. They're tougher and the doors don't bend to allow a weak spot to be created. Similarly, because metal sheds don't come with windows for the most part, there's no weak spot. The best by far is the PVC Cladded Sheds, given their frame, hinges and bolted edges. We'd always recommend investing in a good lock and other security measures if you're using your PVC shed as a garage, studio etc.  
If security is your biggest concern, consider the metal sheds first.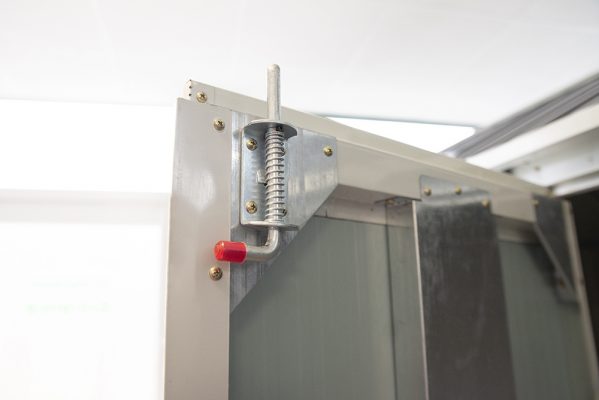 Size
As standard sizes go, there would be more sizes available in wooden sheds. We can offer sizes from 6ft x 4ft all the way up to 20ft x 10ft, with a lot of variation in between. Our Steel sheds come in 8 sizes as standard, excluding the the PVC Cladded ones which have 6 further sizes. 
However, If you have something specific in mind size-wise, contact us to see if we can work something out.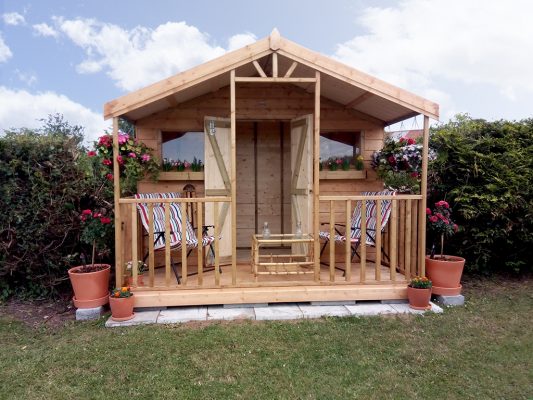 ————————————
Verdict
Phew! You made it all the way here. So you can probably see that Steel Sheds are the preferred option for most people. All Weather Steel Sheds are affordable, secure and built to last. Wooden Sheds would be more for the visual impact, or perhaps for gardeners, who want something a bit more breathable. 
If you're looking to learn the difference in Wood Types too, check out this page.
Check out our most popular sheds
Request a callback