Heaters for sale
Sheds Direct Ireland is where you'll find cost-effective, powerful and easy to use heaters. We aim to keep you warm this Winter without adding an enormous cost, or giving you a difficult to use system! So whether you need a heater for your home, caravan, something portable or even a patio heater, we have something for you here. Remember: Don't use kerosene in a paraffin heater!
Cost Effective
The Inverter 5096 Heater costs as little as 14c per hour to run
CE Approved for Safety
All our heaters come with a CE safety seal of approval.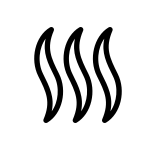 Lovely & Warm
Heat only the rooms you want to and avoid using the central heating unnecessarily.
Nationwide Delivery
in Ireland
See individual products for prices
TOZANE fUEL
We stock the Premium Paraffin fuel with the least odour, Tozane. With all impurities removed, it's the safest option available for both you and your heater
We have indoor heaters, outdoor heaters, super portable heaters and fan-assisted ones too.
We stock primarily Paraffin heaters, which are one of the fasting growing heaters in terms of popularity. It's not hard to see why so many people are getting on board. They are the economically sound way to heat your home or office, without having to go to a central heating unit. They turn on at the flick of a button and you can keep an eye on your fuel levels easily.
With heater oils like Tozane now available on the Irish market, it has never been safer to use an Oil Heater. Read on below and see why so many people have made the switch to these Heaters and see how much you can save for yourself!

We offer a warranty on our heaters provided that the correct fuel is used.
If your heater breaks down for any reason (other than the incorrect fuel being used) we can look at this for you. Please note that during fixing of heaters sometimes some surface damage/scratching can occur to the surrounding casing due to the nature of the task. This is unfortunately out of our control and it will have no effect on the functioning of your heater.
Please note, we only offer repairs on heaters that we have sold. We will need proof of purchase before beginning any repairs. Heater repair may take several weeks and it may take considerably longer if parts need to be sourced for replacement.
Contact us at 01 8644247 or on Facebook if you have any questions about your warranty.