July can be a confusing time for the amateur gardener. It might feel like it's too late to plant some veg (it's not) and things can feel like they're growing out of control. But fret not young greenfingers, we're here to help point you in the right direction.
So to start, most of your spring crops like broccoli, peas or lettuce will have all peaked and are now ready to harvest. This is great, you've probably already reaped the rewards of your earlier work and you've more iron in your system than Tony Stark, but the garden doesn't have to sit idle. Those empty areas can be filled with new flowers or veg. The Summer is a great time for planting fast-growing, heat-demanding plants. Lets have a look at what you can plant during the height of Summer into your Potting Shed or outside. 
Vegetables
1. Spring Onions
Spring Onions are usually sown in the Autumn and harvested around March (hence the 'Spring' in the name), but you've until the end of July to get started these easy growers for an earlier harvest. They like well drained soil and it's advisable to intermix them with a bit of Mint, to keep away their mortal enemy, the Onion Fly. There's an 8 week turnaround on these, so expect to be making spring onion and mash in early October. 
2. Rocket 
Famously loved by Elton John (he was a proud Rocket Man), this is a delicious, simple plant to have in the Garden in July. Plant thinly, harvest early and you can keep planting it up until September. They work great next to a window (ideal to start in the potting shed), just remember to keep the soil moist at all times. It's a real winner. 
The downside is that you can't plant this in a spot where cabbage has been grown in the past 2 years. 
3. Carrots 
You can plant carrots anytime before late August. If you're smart, you can continually grow them throughout the Summer months to have a harvest for the Autumn and even into the Winter. If you have raised beds and plastic tunnels, sure you can grow them through the winter too. 
If you're sewing them in the potting shed, get yourself some fibre pots and don't go too mad with the seeds – 3 per pot should be more than enough. They should be planted quite shallow, about 2cm deep. It'll only take a week or two before they'll need translating into the garden. (And remember to place them into loose, stone free soil – and keep them covered too!)
4. Broccoli
Ireland's favourite vegetable is another easy one in July. Just as well, as my Spring crop was a disaster. After an initial spurt, they were ravaged by pigeons over a single weekend. This was a simple, avoidable error. 
The important thing is to not plant your your Spring and Summer batch in the same space (you're inviting pests), oh as well as getting a bit of netting. While you technically can plant them in the shed, there's no real point. Go straight to garden with these. At 50-55 days from planting to harvesting, get these in early and you can be munching on a chicken and broccoli bake in the Autumn (as you stare those dastardly pigeons dead in the eye)
5. Radishes
These are easy to grow and look (and taste) fantastic on any salad. They can take quite well in a pot, so keeping them next to the window in the shed makes them an ideal July veg. With only a month between sowing and harvesting, Radishes should be a staple in any garden. 
Flowers
6. Aster
These popular purple flowers are also known as 'Michaelmas Daisy', as they Bloom around the 29th September (Michaelmas Day).Plant them in July and at the end of the month, cover with a light amount of fertiliser to see them shoot up towards the end of September. They're mostly Purple, but you might get spots of white and blue amongst them too. 
7. Zinnia
Zinnias love bright sunlight. They can develop very quickly, but will need to be in full sunlight (don't plant them in shade). Zinnia don't take well to being disturbed, so if you are planting them in the potting shed, consider a fibre planting pot to get them started – and then just replant the entire pot into a sunlit flowerbed when they take. 
8. Marigolds
Marigolds prefer moist, well drained soil and a sunny location, but partial shade won't affect them too much. They don't need to be deadheaded, but nipping off the top of the plant and any dying leaves will result in a stronger bloom next time. They're low maintenance and there's few pests that affect them, which explains why they're so popular in gardens across Ireland. 
9. Pansies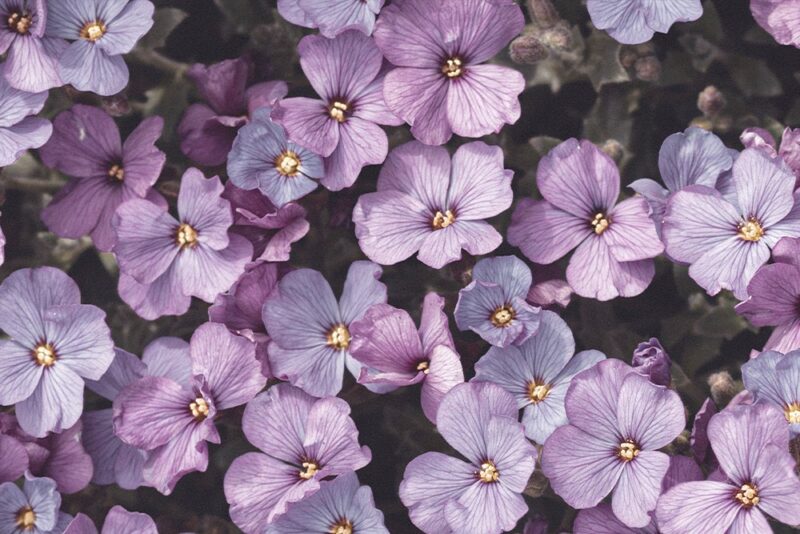 Pansies do well in the Irish climate, as they love the cooler air. While they do require full sunlight, too much will cause them to fall apart in the Summer months. If you have a patch that gets morning sun, but is shaded during the heat of the day, Pansies will love it. They're great for beginner gardeners and will give your garden some much needed colour in the Autumn. 
10. Scabious
You'll have missed the optimal sowing time, but the Scabious can be sown now – and will flower in September. They can grow quickly, so you can get something out of them. They're not fussy on soil type, so can be planted around the garden easily and they're loved by bees and birds, alike. 
If you're looking for a Potting Shed of your own to get your seeds started in, or if you're looking for handy garden bits and bobs, check out our options below.